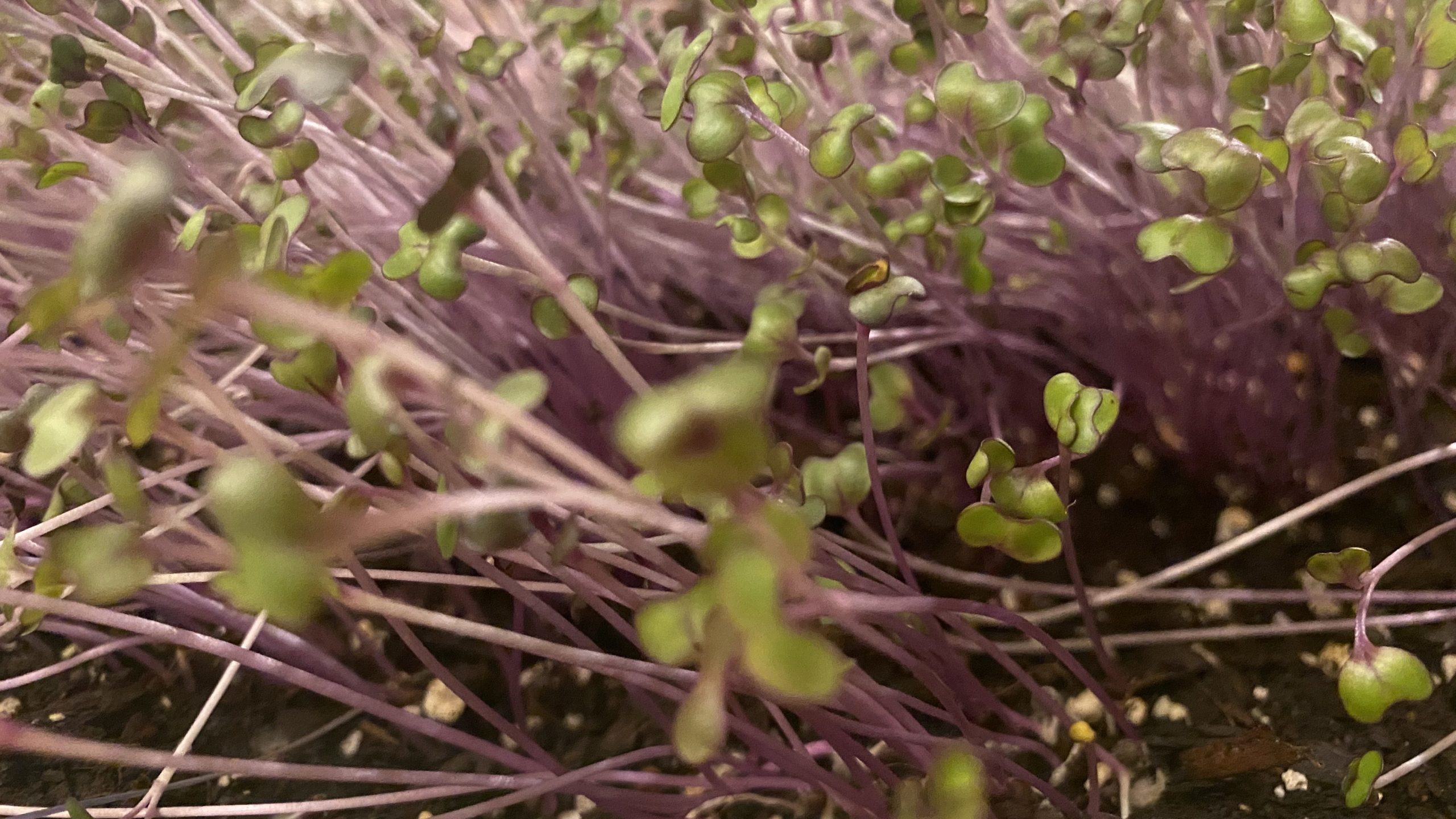 Frequently Asked Questions
Are you certified organic?
No, we are not certified because of the cost, but we use 100% organic practices and are confident we would qualify for certification if we pursued it.

Do you offer refunds?
Yes, if you are unhappy with your microgreens for any reason please let us know, we will refund you.

What varieties of microgreens do you offer?
This may differ from week to week. We also take requests. Please contact us at info@lezinifarms.com if you have more questions.

Where is your farm located? Are you local?
Yes, Fort Washington, PA.

Can microgreens contain listeria or other bacteria like sprouts?
No, they are not grown the same way as sprouts. Microgreens are grown in soil just like tomatoes, cucumbers, peppers, etc. so they are not prone to the same problems as sprouts.

Is it safe to consume microgreens if I have XYZ medical condition?
Please consult your doctor.

Are microgreens healthy? What are the benefits?
They are extremely healthy and the benefits are too long to list here! They contain more concentrated nutrients than their full grown counterparts. Please email us at info@lezinifarms.com and we can send you more information.

What are microgreens? Are they safe to eat?
Microgreens are the same vegetables you love, but harvested when they are between 7 and 14 days old. They have more concentrated nutrients than their adult counterparts. All varieties we sell are common and safe, and all parts of the plant are edible.

Can you eat microgreens raw?
Yes, that is the recommended way to eat them.